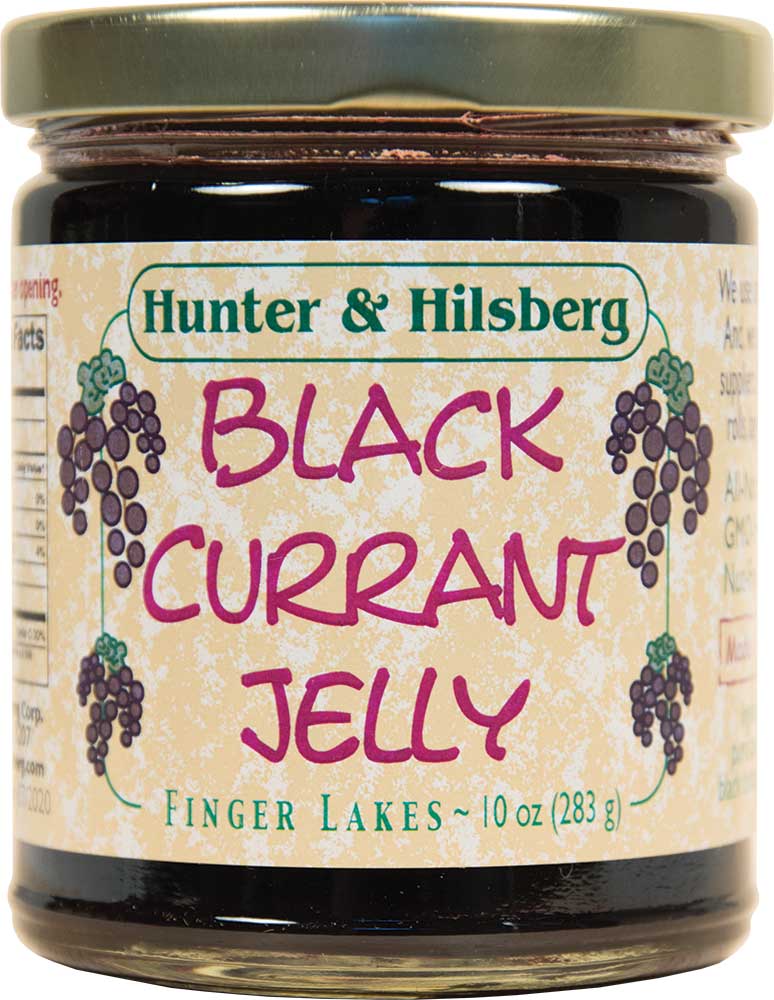 4-Pack: Black Currant Jelly
Set of 4 Jars - 10 oz each
Black Currant Jelly was popular in homes a century ago, before the berries became nearly extinct in the United States. These tart berries are considered "power fruits," rich in antioxidants and vitamins, and are making a comeback.
Black currants make an especially flavor-packed jelly. We make our jellies the old-fashioned way with freshly pressed juice. Our methods take a bit longer than modern jelly-making, but it creates a rich-tasting jelly, just like home-made.  This is a favorite on toast, in peanut butter & jelly sandwiches, and in cookies & cakes.

When the season and annual harvest allows, our Black Currant jelly is made from black currants grown locally.
Ingredients
  Black Currants, Pure Cane Sugar, Pectin.
Additional Information
  •  Gluten-Free  
  •  Vegan & Dairy-Free
  •  Grain-Free
  •  GMO-Free
  •  All-Natural
  •  No added flavors  
  •  No preservatives
  •  No MSG
  •  Packaged in recyclable glass
  •  Made in the Finger Lakes Region


Allergen Information

If this product contains any known allergens they may be listed here:



The information on this page is to provide a preliminary overview and may not be up-to-date, accurate or complete! Rely solely on the individual product labeling that accompanies the actual product to review the ingredient listing and check for allergens or other product data that may be of concern to you prior to preparation and consumption.
UPC:  180001001081
---
---
More from this collection