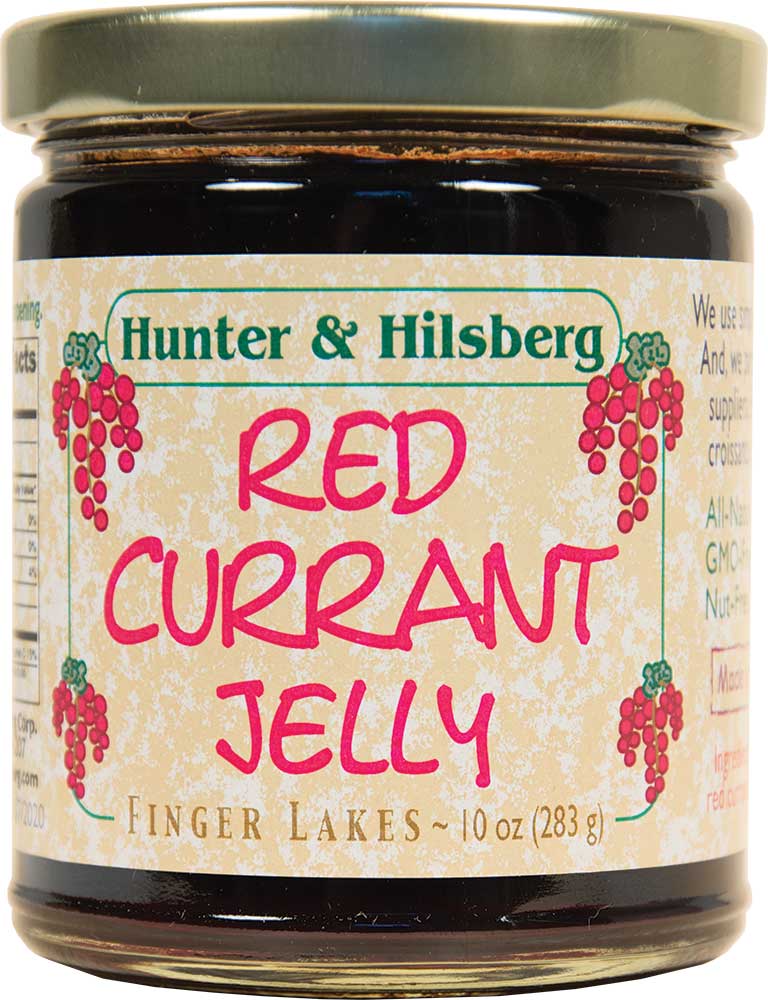 4-Pack: Red Currant Jelly
Set of 4 - 10 oz each
A favorite delicacy in former times, we follow the same recipes by making our jelly with freshly pressed red currant juice. It's most often enjoyed as a traditional jelly on toast and pastries, or as a favorite "secret" ingredient in many barbecue and basting sauces. Commonly used during the holidays as a topping in thumbprint and other shortbread and sugar cookies.
When the season and annual harvest allows, this item is made with locally grown ingredients.
Ingredients
Red Currants, Pure Cane Sugar, Pectin.
Additional Information
  •  Gluten-Free  
  •  Vegan & Dairy-Free
  •  Grain-Free
  •  GMO-Free
  •  All-Natural
  •  No added flavors  
  •  No preservatives
  •  No MSG
  •  Packaged in recyclable glass
  •  Made in the Finger Lakes Region


Allergen Information

If this product contains any known allergens they may be listed here:



The information on this page is to provide a preliminary overview and may not be up-to-date, accurate or complete! Rely solely on the individual product labeling that accompanies the actual product to review the ingredient listing and check for allergens or other product data that may be of concern to you prior to preparation and consumption.
UPC:  180001001098
Condition: new
---
---
More from this collection